Piper PA-24-250 Comanche (c/n 24-1524)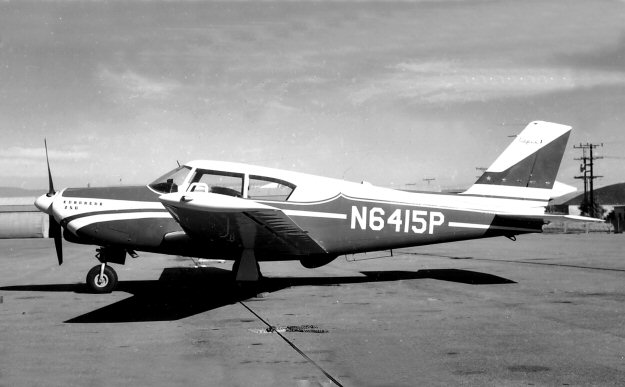 The Comanche marked a radical change in design for the Piper team. It was the first low-wing
single engine type to go into quantity production. The first production aircraft made its flight on
21 October 1957. Originally launched as the PA-24-180, it was soon supplemented by the
PA-250 powered by a Lycoming O-540-A1A engine. The example seen above at Santa Monica
Airport in 1959 was one of the first of the higher powered models.

The PA-24 is the last of the Piper models which can reasonably be called "Classics". One could
make a point that the early PA-28 Cherokees qualify, and, although the prototype of that model
first flew in 1960, series production did not begin until until 1961, and my theoretical time window
ends in 1960.