Piper PA-22 Tri-Pacer N599A (c/n 22-102)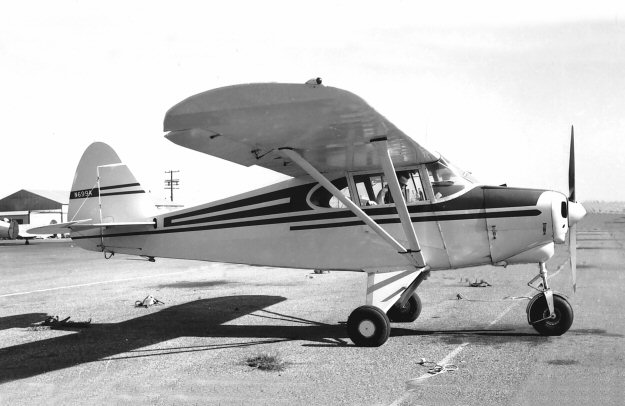 The PA-22 was identical to the PA-20 Pacer except for the tricycle landing gear. However,
far more of the former were built, since tail draggers tended to be out of fashion in the mid-50s.
Ironically, a number of Tri-Pacers have been converted to Pacers, and a kit to do so is now
marketed. The example above is an early PA-22-150 and is seen at Hawthorne Municipal
Airport in 1961. Below is Piper Aircraft Company post card advertising the 1953 Tri-Pacer.