Piper PA-20 Pacer N1579A (c/n 20-813)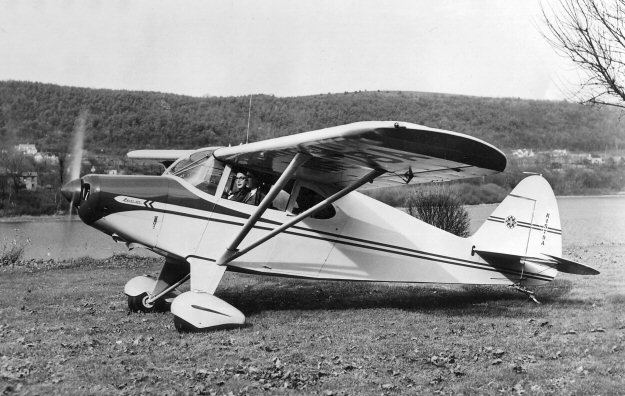 The Piper Pacer was another of the 'short-wing' Pipers. It was a follow-on to the PA-16 Clipper.
Like the PA-18 it was built with several different engine options. It was, in my opinion, the nicest
looking of the Piper four seat tail draggers. In 1951 a tricycle gear version, known as the Tri-Pacer
135 (see next entry) was built. Apart from the landing gear, both aircraft are identitcal. This Pacer
photograph is from Piper Aircraft and illustrates the standard 1950 livery.