Piper PA-18S Super Cub Float N1151A (c/n 18-745)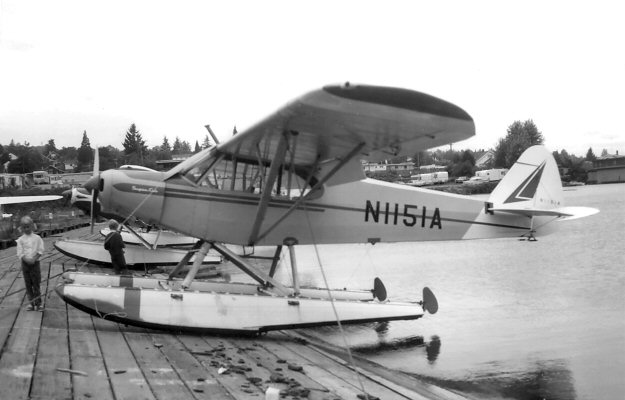 Here's a relatively old (1951 Model) PA18-125 on floats at the Kurtzer Seaplane Base on
Seattle's Lake Union in the summer of 1961. Piper built approximately 10,300 Super Cubs
between 1949 and 1994. A very small percentage of them was on floats. Today there are less
than 50 PA-18 floatplanes on the U.S. register.

The designation

PA-19

referred to the military L-18C aircraft. Several were civlianized,
especially in Europe. Very few made it on to the U.S. civil register.