Piper PA-16 Clipper N5229H (c/n 16-33)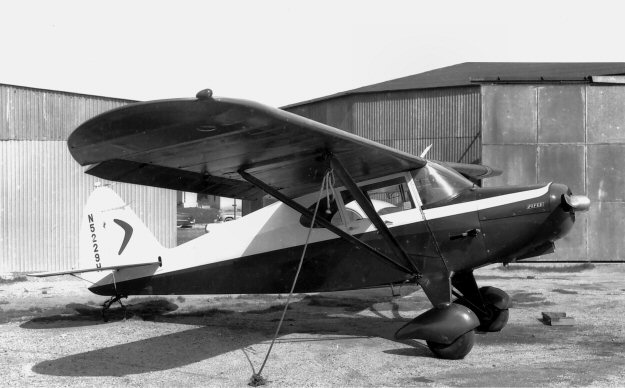 The PA-16 was really a four seat development of the PA-15 Vagabond.. It was another so-called
'short wing' model, and was produced only in 1949, (some 726 of them). It was superseded by the
PA-20 Pacer. Power was supplied by a 115 hp Lycoming O-235-C1 engine. The rear seat
could be converted into cargo space with the rear port-side door being used to access the freight
area. My shot was taken at Hawthorne Municipal Airport, California, in 1961.