Piper PA-15 Vagabond N4330H (c/n 15-113)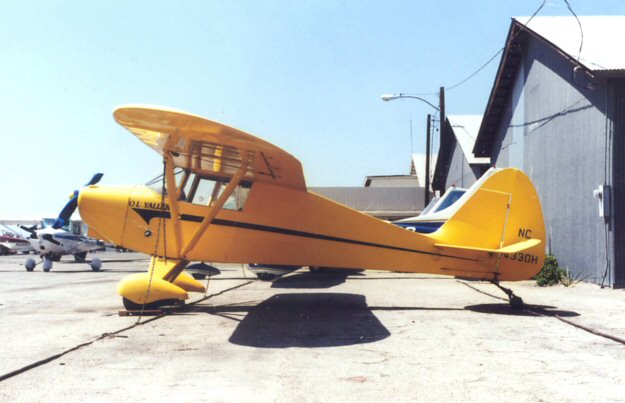 The Vagabond was produced in 1947-48 as a cheap, plain, no frills two seat aircraft ideal for flying
clubs. This was the first of the so-called "short wing" Pipers (the wingspan was reduced by taking out
three feet from the wing roots) This "short-wing" philosophy burgeoned into many follow-on types.
My Vagabond example above, seen at Santa Paula, California, in 2002 displays non standard livery
for PA-15s as they were shipped from the plant in Lock Haven, inasmuch as it has a fuselage stripe.
As delivered, they didn't even have that. They were all yellow. In 1948 Piper came out with a PA-17
Vagabond Trainer which was just about identical externally. It differed mainly in having dual controls
(the PA-15 only had one set), bungee shocks, and color offerings other than yellow.