Monocoupe 110 Special N15E (c/n 7W-97)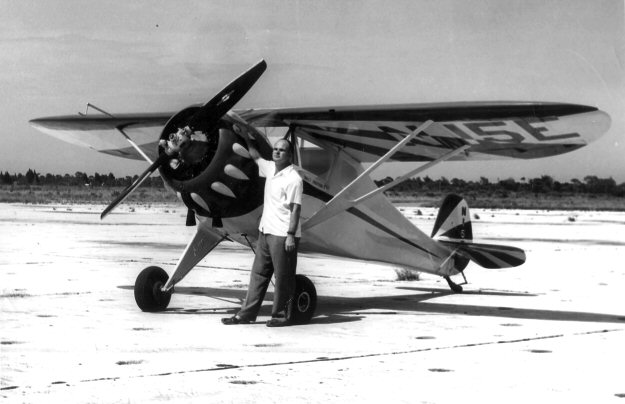 This is the clipped wing Monocoupe 110 (nine feet taken off the regular110 model's span),
built in 1949. Powered by a 200 hp Warner Super Scarab, this baby cruised at 216 mph,
and was stressed for 12 Gs.. This aircraft is restored and is on display at the AirVenture
Museum in Oshkosh,Wisconsin. The above photograph was supplied by Monocoupe in 1950.
The inscription on the cabin door reads 'Walt Jackson' Presumably that is Mr. Jackson standing
proprietarily alongside the helmeted cowling. Details, anyone?