Monocoupe 113 (NC)147K (c/n 350)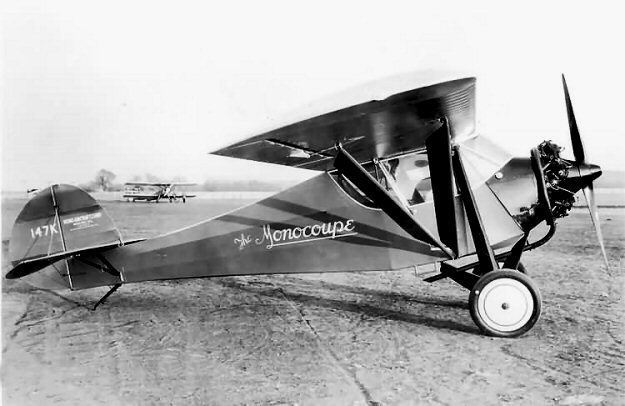 Back in the 1940s I received several rare photos from the Monocoupe Aeroplane and Engine
Corporation of Orlando, Florida. The above was one of them. Actually, the corporation
name was rather oddly named for an American company, since the word "aeroplane" is not
in generally accepted parlance on this side of the pond, where we prefer the rather stilted
'airplane'. .The 113 was only produced in 1929-1930 but even so a fairly large number was
built, before being superseded by the improved Monocoupe 90. I have been unable to
ascertain the exact production run, but it appears to have been well over 100.