Mono Monocoach 201 8969 (c/n 5004)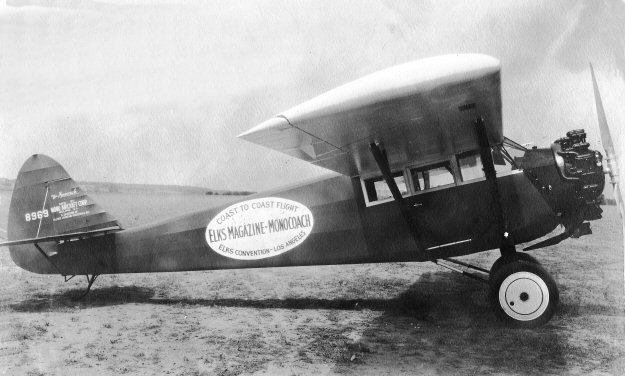 Largest of the Monocoupe-Monosport-Monocoach trio built by Mono-Aicraft Corp at Moline, IL
in 1929 was the four seat Monocoach. 14 of the 220 hp Wright J-5 powered Model 201s were
built along with some seven or so more powerful (225 hp Wright J-6) Model 225s. I have enlarged
the titling areas of this image below.