Meyers OTW 160 N34325 (c/n 70)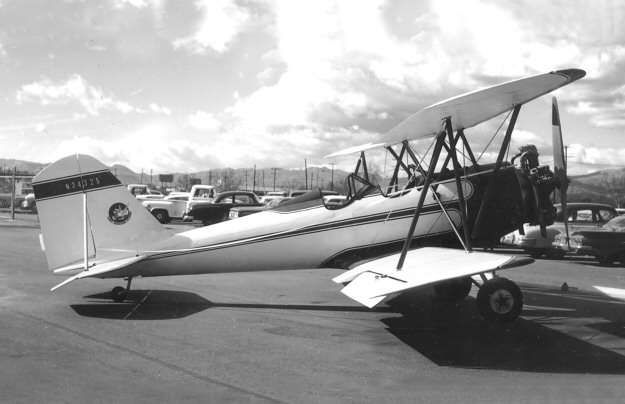 The OTW (Out-to-Win) 2-seat primary training biplane was derived from the earlier OTW 125 of
1939. Power was supplied by a 160 hp Kinner R-56 engine. The machine above, seen at Van
Nuys in 1961 was produced in 1942. The logo on the tail reads 'Last Frontier Flyers'. A number
of OTWs was operated under the CAA Civilian Pilot Training Program during 1940-44. Some
OTWs had a cowled engine.