Grumman G-44 Widgeon N9933H (c/n 1235)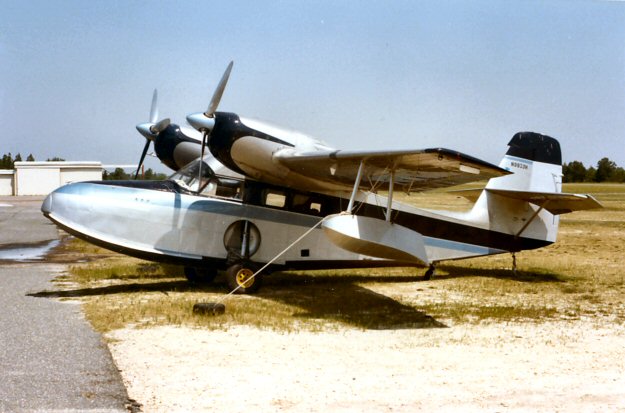 The G-44 Widgeon was first flown in 1941. It was designed as a commercial amphibian but the
United States Coast Guard were impressed by it and a number were delivered to that arm as the
J4F-1. One hundred and thirty five were then delivered to the US Navy as the J4F-2. Post war
production of the purely civilian G-44A re-commenced in 1946, although the example above seen
at Southern Pines, North Carolina (1987) is an ex J4F-2. Grumman built 50 G-44As and 40
Widgeons were built in France under license by the Societe de Constructions Aero-Navales (SCAN)
as the SCAN-30 in 1947. They are still to be found, although most of them these days have been
converted to McKinnon Super Widgeons with the original Ranger in-line engines replaced by two
270 hp Lycomings, giving a cruising speed of about 180 mph (290km/hr). N9933H also had
that treatment, although later was converted to take twin Lycoming TIO-540-J2BDs resulting in
even more streamlined cowlings. Dave Marion provides a photo of it thus modified (immediately
below). Finally, at the foot of the page is a photograph from Geoff Goodall showing an Australian-
registered 'true' Widgeon, i.e. a post-war G-44A. It was imported new for the Australiasian Petrol-
eum Company in 1947 and was later sold in New Zealand as ZK-AVM.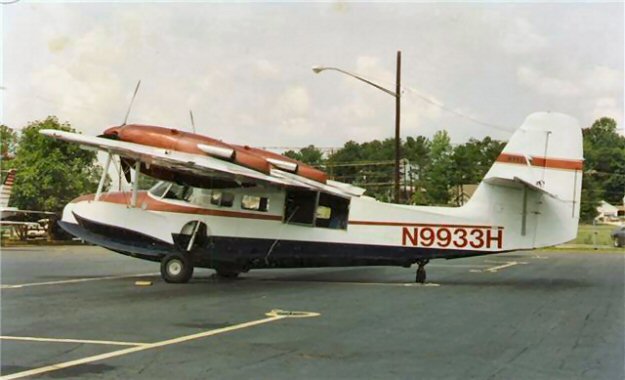 Grumman G-44A Widgeon VH-AZO (c/n 1466)