Fairchild 22C-7A N2816 (c/n 1053)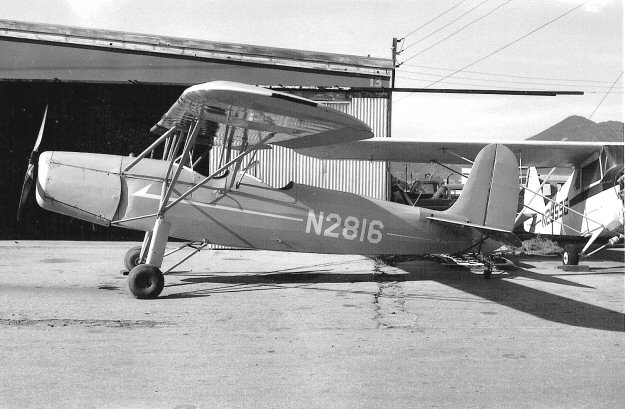 Developed from the earlier Fairchild Rover-powered C-7, the parasol-winged C-7A had an
inverted American Cirrus Engines power plant up front developing some 95 hp. About two
dozen of them appear to have been built before being superseded by the C-7B. This restored
example was at Hawthorne Municipal Airport, Southern California in September of 1960. It
still exists and is now at the Western Antique Aeroplane and Automotive Museum at Hood River,
Oregon.