Fairchild 24W-40 NC25328 (c/n W40-114)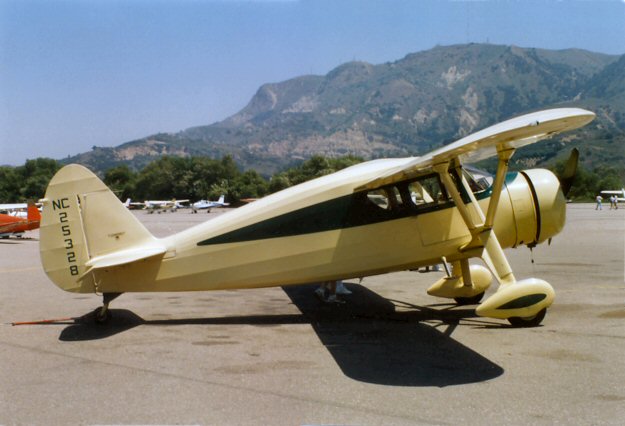 The Fairchild Model 24 first appeared in 1933. Progressive developments
to the basic design were
made over the next thirteen years. This is a 1940 model (the only
year, actually, in which a 'deLuxe
version' was not offered). Nevertheless, even with this so-called austere model, the interior trimmings
were very plush and the aircraft was a delight to fly. During WW II almost 1,000 were supplied to
both the USAAF (as the UC-61) and to the RAF under Lend Lease as the 'Argus Mks I and II'
. Post war production continued at Hagerstown, Maryland in 1946, with a limited number being built
before the line was closed down in 1948 in favor of heavy military contracts. Power was supplied by a
145 hp Warner Super Scarab series 50 engine. This photograph was taken at Santa Paula Municipal
Airport in Southern California in 2000.