Cessna T-50 XB-DOF (c/n unknown)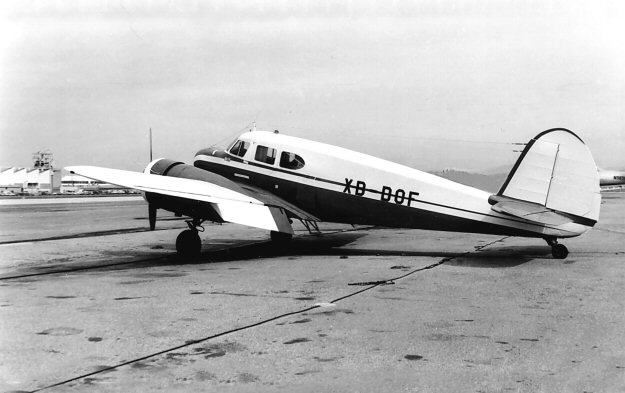 Introduced in 1939 as a light transport, the Model T-50 was adopted by the USAAC in 1940
as a twin engined trainer. It was also put into the 'utility cargo' category and over 4500 were
delivered as either AT-17s and/or UC-78s. Many hundreds were civilianized after WW II.
My Mexican example was shot at Long Beach in 1961. Most restored examples these days
are now all doffed out as 'warbirds'.