Cessna C-165 Airmaster NC21938 (c/n 590)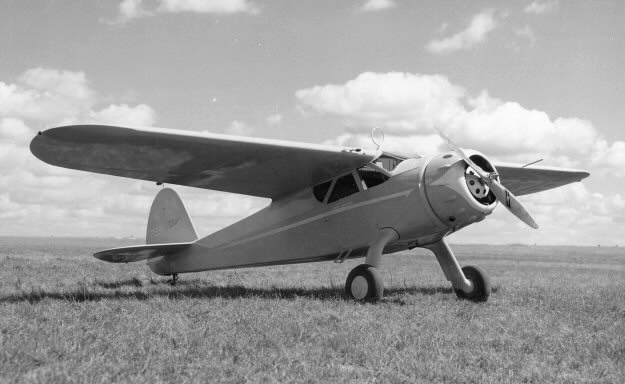 The Cessna Airmaster four seat cabin monoplane was first produced in 1934 as the C-34 (indicating
year of introduction). This was followed up in 1937 with the C-37. With the C-39 came a designation
change to that of C-145, this time reflecting the horse power. The C-165 seen above was the ultimate
of the 1940 era Cessna high wing aircraft. This extremely clean aircraft was powered by a 165 hp
Warner Super-Scarab engine which gave it a cruising speed of over 150 mph. This photograph was
obtained from the from the Cessna Aircraft Company in 1948.