Cessna 195 N3089B (c/n 7974)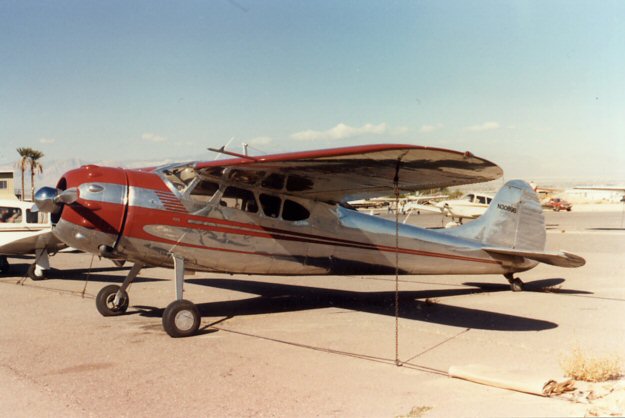 Shortly after the 120/140 models were introduced by Cessna after WW II they designed a
'top of the line' aircraft, which came in two flavors: The 190 powered by a 240 hp Continental
R-670-23 and the 195 (the more common of the two) powered by a 300 hp Jacobs R-785-A2.
This deluxe 'Businessliner' as it was known had leather interior trim, full instrumentation, the works.
A superb flying machine it was not without its vices on the ground. Not for the faint of heart -
this beauty. The photograph above was taken at Horizon Airport, just south of Las Vegas,
Nevada in 1990. I understand it has won some awards for its gleaming condition.
Seen below is a Cessna Aircraft Company photograph of the prototype Cessna 195

NC41688

.