Cessna 182A N5863B (c/n 33863)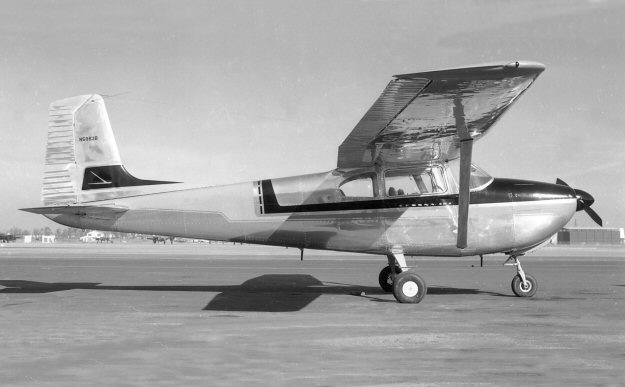 Just as the 170 spawned the tri-gear 172, so, in 1956, did the 180 begat the 182. This developed,
over the years into various versions including the Skylane and Skylane RG (retractractable gear).
My shot of this 1956 model 182A was taken on the Air Oasis ramp (a large Cessna dealership)
at Long Beach Municipal Airport in 1957. Note, no chocks in place (and the keys were in the
ignition...........and, No, I didn't). Seen below is a Cessna Aircraft Company photograph of the
prototype Cessna 182

N41782

.