ZK-BJT Cessna 170B (c/n 26671 )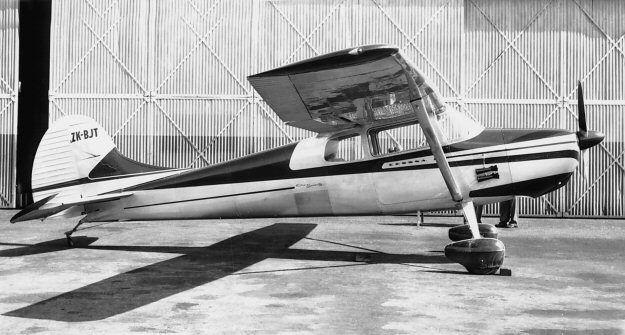 The Cessna 170B was introduced in 1952 and continued in production with several minor
changes until production of the series ended in 1956. The most obvious change from the
170/170A is the large semi-Fowler flaps similar to those used on the L-19. This New Zealand
registered example was shot in Australia at Moorabbin, (a general aviation airport just south
of Melbourne) in 1957. It had formerly been alloted the US registration number N4327B
although that may have been a distributors number only and it may well have been painted
as ZK-BJT in Wichita, since I believe it was a brand new machine when this photograph was
taken.