Cessna 180 N2477C (c/n 30777)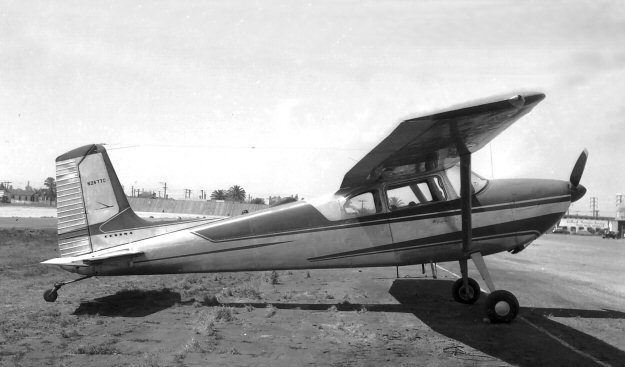 In 1953 Cessna introduced a more powerful partner for the 170 series using the same wing and flap
system. This was the Model 180. It featured a completely new fuselage and tail and was powered
by the 225 hp Continental 0-470-A flat six engine. A notable feature was the fully adjustable tailplane
(obviating the necessity for trim tabs). This stout machine virtually became the "truck of the air" and
some 6,000 were produced over the years (including the later Model 185). Several were used in
Australia as crop dusters. My shot shows a 1954 model at Hawthorne Municipal Airport, Southern
California, in 1959. Shown below is a Cessna Aircraft Company photograph of the prototype 180,


N41697

.