Callair A-2 NC2907V (c/n 123)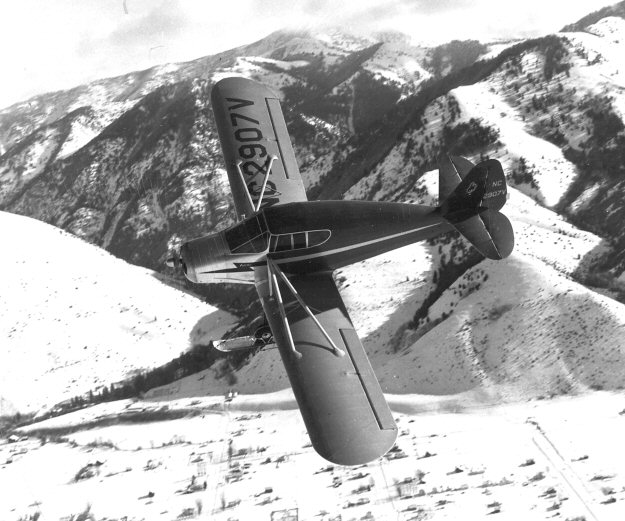 This photograph was obtained from the Afton,Wyoming based Callair Aircraft Company in
1950. Based on the Kinner Sportser, the Callair series (the A-2 in 1946, the A-3 in 1947 and
the A-4 in 1954) was designed for the rancher and flying farmer. Designed for the high mountain
country, it is seen above in its element, wearing skis. It was a simple, but rugged design notable
for its strut-braced low wings. Later versions were used as crop dusters. This aircraft is actually
still flying and a current image of it can be found at:
http://www.russellw.com/photoalbum/photo_drilldown.asp?ID=61&qColor=ePolished%2FRed
In 1946 Callair purchased the rights and tooling for the Interstate Aircraft Company, makers of the
L-6 Cadet (also a Wyoming concern) although their own rights of design have now, in turn, been
acquired by other companies. About 35 Callairs were built. I ran across the Canadian example
(

CF-KNP

below) one day in 1960 at Vancouver's Sea Island Airport.