Bellanca 17-30 Viking 300 N6657V (c/n 30016)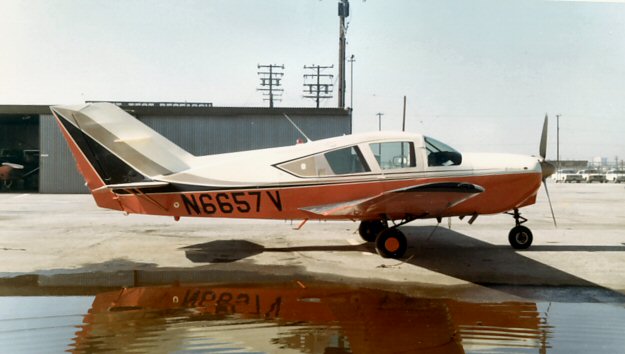 By rights, this aircraft should not be included in this "Classic" section. I do so because it is a
natural follow-on to the Cruisair series, (plus it's a nice picture). The design was first produced
in 1961 although the 300 series was only introduced in 1967. This Viking was brand new (the
16th off the line) when I photographed it at Long Beach Municipal Airport in 1967. The puddle
was caused by a recent downpour (despite the blue skies) giving a nice reflection . Like other
Bellanca designs the Viking was long lived, being produced by no fewer than six different concerns
over a period of 40 years.