Bell Model 30 NX41867/NX41868 (c/ns 1 & 2)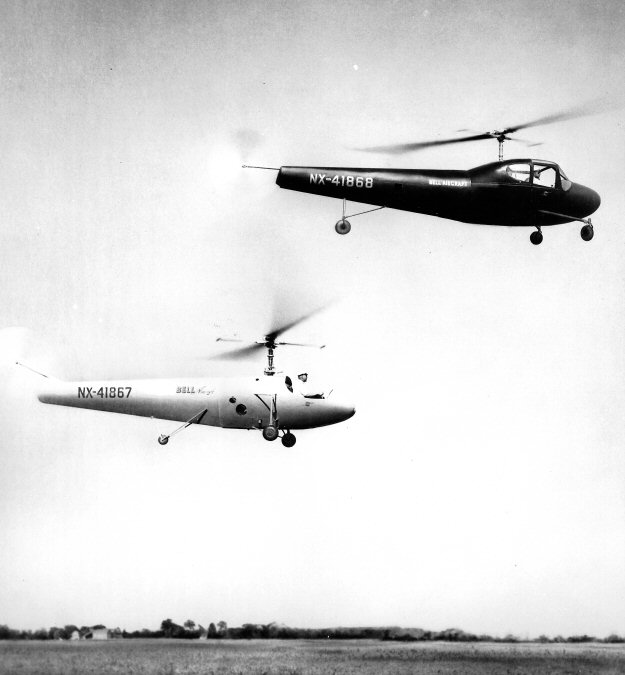 Here's a rare shot showing the No 1 (NX41867) and No 2 (NX41868) prototypes of Bell's first
helicopter design airborne together. They were built in the Gardenville, NY plant in 1943.
Somebody forgot to tell the painter that a dash was not necessary between the NC and the
numbers (although a lot of aircraft had this erroneous representation of the registration in those
days). NX41867 attained a speed of 70 mph in July 1943. It was later severely damaged whilst
performing a power off landing (auto rotation) when the landing gear collapsed. As can be seen,
NX41858 had an enclosed cockpit and two seats and was became the progenitor of the Model 47.