Beech J35 Bonanza N612Q (c/n D-5375)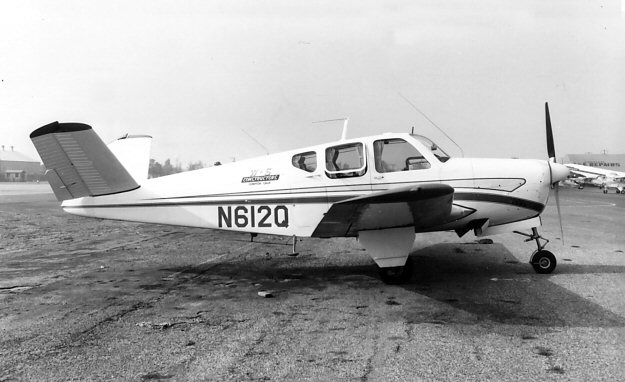 The J35 Bonanza was the 1957 model. Main difference between it and the early Model 35 was
the additional triangular window aft of the square one. This model had the fuel-injection 260 hp
Continental IO-470 series engine. This shot was taken at Hawthorne Municipal Airport (I lived
right next door) in September 1961. I have many, many other Bonanza photographs but will
limit this "Classic" section to this, and the prior one.