Beech D-18S XB-GUZ (c/n A-372)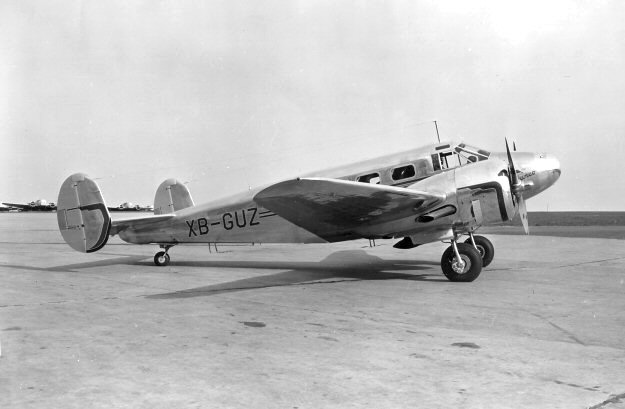 Development of the Beech Model 18 began in 1935. Production of the D-18S commenced
in 1939 and the design was ordered by the U.S. Army Air Corps where it was known as the
C-45 Expeditor. Over 4,000 were built. After WW II civilian production resumed and the
above machine is a typical example of a new aircraft. Basic trim was natural all metal finish
with red, blue or green trim and black registration letters (or numbers for a US resident). This
photograph was acquired from the Beech Aircraft Corporation in 1948 and depicts XB-GUZ,
a D-18S which went to Sr. Mario Pascquel in Mexico. The shot was taken at Wichita, prior
to delivery.