Beech D17S NC67550 (c/n 6717)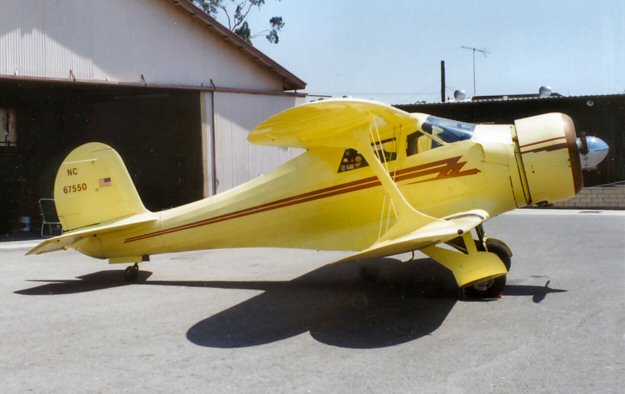 First introduced in 1933, the Beech Model 17 four-seat cabin biplane was built in fairly large
numbers and in a variety of versions over the next decade. All versions are similar and noticeable
for the negative stagger of the biplane wings The most common variant is the D17S, powered by
a throaty 450 hp Pratt & Whitney R-985 engine. This example was photographed at Santa Paula
Airport in Southern California in 2000.