Beech B50 Twin Bonanza XB-MAZ (c/n unknown)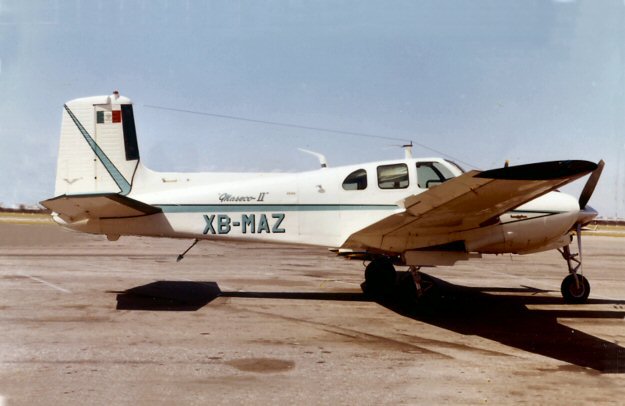 The Model 50 Twin Bonanza flew for the first time in November 1949. It employed many of
the components of the Model 35 Bonanza. Production was initiated with the A50, being succeeded
by the similar B50 and C50. It was evaluated by the U.S. Army and subsequently delivered in
quantity as the L-23A and L-23B for staff transport and liaison duties. Because of this, many
restored Twin Bonanzas today are invariably decked out as 'warbirds' The Mexican example
above was shot at LAX in 1959.