Baumann B290 Brigadier N(X)90616 (c/n 1)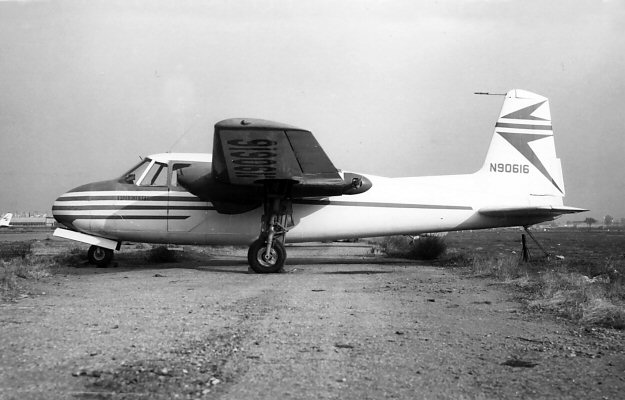 Another on-again, off-again type which never made it to series production, despite much
hullabaloo in the Los Angeles Times and other noteworthy media at the time The B-290
was a development of the earlier (1947) Baumann B-250. Power was supplied by two
145 hp Continental C145 engines, installed pusher-style, hence the '290'. A type certificate
for it was actually obtained in 1952, but only one example was ever built. This sat at
Torrance Municipal Airport for several years. My shot, taken in 1960 shows it in relatively
good shape. By that time the registration was displayed only as 'N' with the word 'Experimental'
written under the cabin window in the top stripe. Seen below is a photograph of the proto-
type B-250 (NX30025) received from the Baumann Company in 1948.