Aeronca S7AC Champion Float NC2052E (c/n 7AC-5622)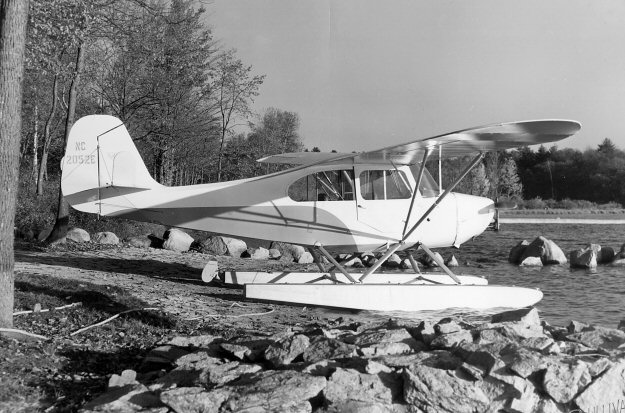 Champions were approved as seaplanes, and 7ACs with skis were common in Canada. I have
always liked seaplanes. My good friend Leo Kohn (of Milwaukee, Wisconsin) had a seaplane
rating and I envy him for it. This beautiful evocative shot came from the Edo Float Corporation
of College Point, Long Island. The date is circa 1948.