Aeronca 65-TAF Defender NC36817 (c/n F1561TA)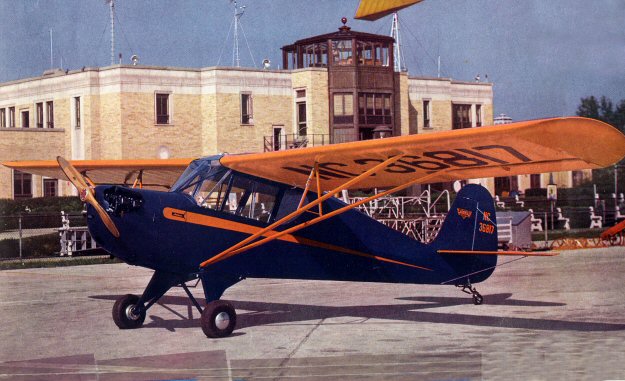 The Aeronca 'Tandem' was designed specifically for the CPTP pilot-training program. One of
the more notable features about this trim little trainer was the fact that the rear seat was positioned
some 5 inches higher than the front seat for better visibility from the back. Because of this feature
these aircraft became known as 'High-Chair Aeroncas'. Three different engine choices were
available, as the 65-TAC; 65-TAL and 65-TAF. The above machine has the Franklin 4AC-176-B2
engine rated at 65 hp at 2250 rpm. The above image came from a 1942 Aeronca brochure and,
improbable though it may sound, this aircraft was still on the register into the 1990s.