Aeronca 15AC Sedan VT-CUY (c/n 15AC-108)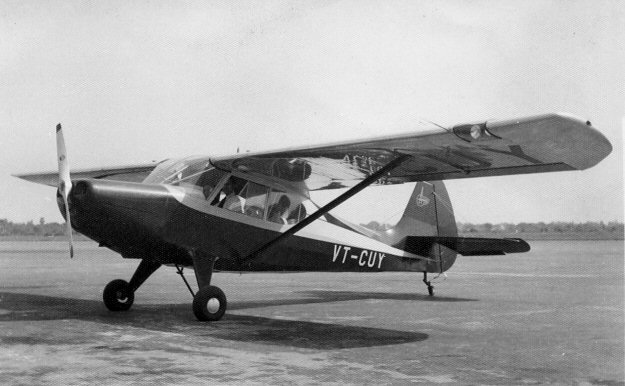 This was the last of the models to be produced by Aeronca. Champion, when they picked
up the rights to build Aeronca aircraft in 1950, only produced the 7 series. Only 561 Sedans
were built and hence photographs of them are fairly rare. I chose this Indian example since it
is showing the standard Sedan livery when new. It was operated by the Madras Flying Club
in the early 1950s. The Sedan was a much larger aircraft than the Champion or Chief with
comfortable seating for four. It was powered by a 145 hp Continental C145, although a small
number had the 165 hp Franklin 6A4-145-B3 engine.