N6236B Aero Commander 720 Alti Cruiser (c/n 700-621-2)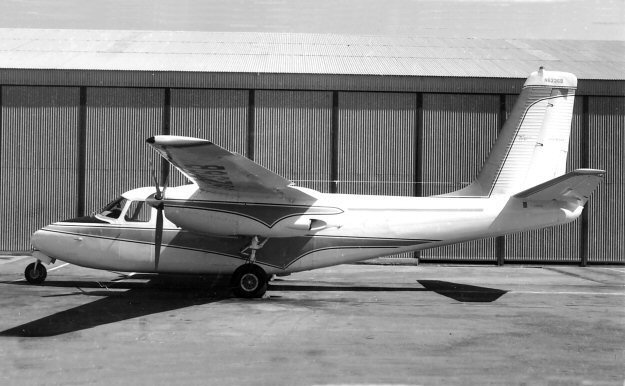 The Aero Commander 720 was the World's first pressurized light twin. Basically a model 680 with
pressurized cabin, extended wing and increased gross weight, only 13 were built. N6326B above
was the second, and this shot was taken at the distributors at Santa Monica Airport in 1960. The
air scoop for the pressurization system can just be discerned on the cabin roof flush with the inboard
flap.