Varga 2150A N8266J (c/n VAC-112-78)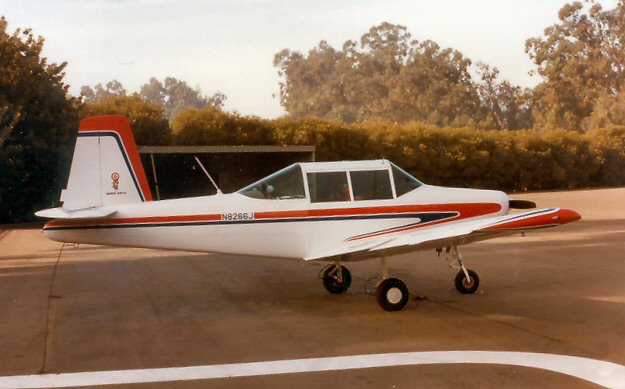 This aircraft is one of several with an identity crisis. It began life as the Morrisey Nifty, built at Long
Beach. William J. Morrisey then sold the rights to Shinn Aircraft of Santa Ana, CA, who sold it as
the Shinn 2150A. After moving to Las Vegas Shinn sold the manufacturing rights to Varga Aircraft.
I believe that Morrisey than reacquired the rights and sold them again to Augustair of Augusta, GA.who
now hold the 4A19 Type Certificate for this aircraft . This example was a 1978 Varga built machine,
(earlier models were known as Kachina) and is seen here at Nut Tree Airport (half way between San
Francisco and Sacramento) in 1979.