Temco Riley D-16 Twin Navion N91773 (c/n TTN-23)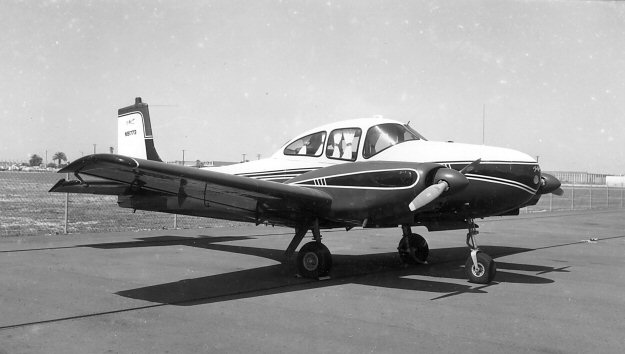 Tha basic Ryan Navion airframe was converted, in the 1950s, by two firms into a twin engine
configuration. Riley Aircraft was the first and had converted some 17 units when it was taken
over by Temco who then did another 70 odd. Power was two Lycoming O-340-A1A engines.
Another variant was made by Cameron Iron Works (Camair) with more powerful twin 225 hp
O-470s About thirty of these were converted.. The Riley model seen above was photographed
at Fullerton Municipal Airport, Southern California in 1964.