Taylorcraft F-22 N191TC (c/n 2203)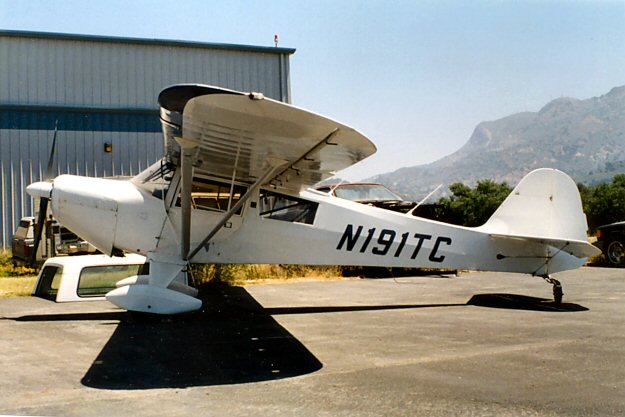 The original Taylorcraft company went out of business in the late 1940s. It was reconstituted again
several times over years producing limited quantities of a few new models into the late 50's. 1965
saw the beginning of a new era of Taylorcraft history. Having bought the type certificate from
Univair Corporation, the factory emerged again in Lock Haven, Pennsylvania. Production continued
until 1992 when again the light aircraft industry became bogged down in product liability issues. This
F22 is a 1990 model and was seen at Santa Paula Airport, Southern California in 2000.