Piper PA-46-350P Malibu Mirage N502EU (c/n 46-22182)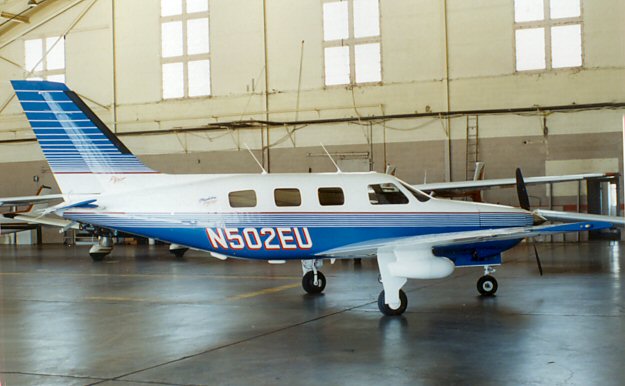 The original PA-46 Malibu first flew in 1983. It is generally acknowledged to be the first single piston
engined aircraft to feature a fully pressurized cabin, permitting high altitude cruising. Unfortunately,
several aircraft broke up in mid air due to adverse weather conditions and the FAA was forced to pull
its IMC Certification in 1991. Piper were able to re-engineer and correct the problems, however, and
full production resumed in 1992. The 350P version seen above in a hangar at Camarillo, California in
1999 was dubbed "Malibu Mirage". This beautiful machine should probably be grouped in the "Executive"
selection, but I decided to put it with the single engine types.