Piper PA-32-112 Tomahawk N2606B (c/n 38-79A0149)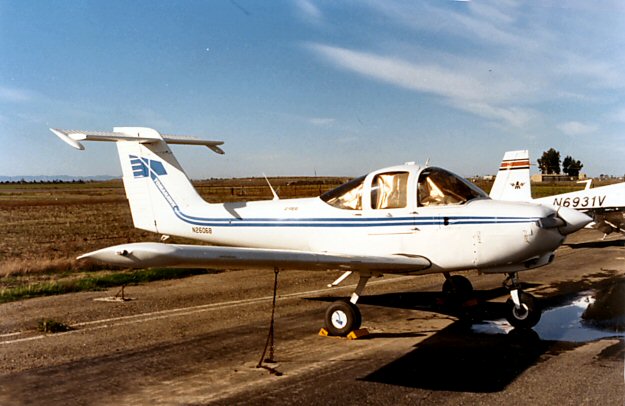 The PA-38 was designed specifically for pilot training. Seating for two was side by side.
Some 2,500 were built before production ended in 1982. This example is seen at the small
Franklin Airport near Lodi, Northern California in 1988, wearing the Piper supplied livery
denoting the Indian axe from which it drew its name. N2606B later went to the U.K. as
G-BSVW, although is no longer currently on that register.