Piper PA-32RT-300T Turbo Lance II N2228B (c/n 32R-7987039)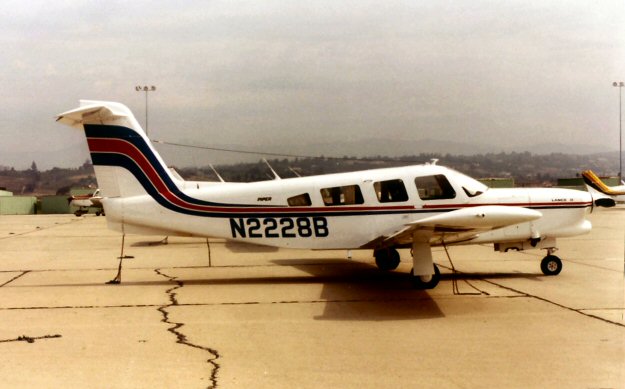 A retractrable undercarriage was made available on the Cherokee Six in 1975 and this machine
was known as the Cherokee Lance. Three years later the design was changed somewhat drama-
tically by repositioning the tailplane to the top of the fin and rudder (a la the DC-9). At this time
the Cherokee title was dropped and the PA-32 became known as the Lance II. Two options
were available: the PA-32RT-300 with the normally aspirated engine and the PA-32RT-300T
(seen above at Bracket Field, California, in the early 1980s) with the TIO-540-S1AD turbocharged
power plant. The additional 60 hp offered over the original Cherokee Six improved the performance
no end, and, in fact, the Lance II became one of my all time favorite aircraft.