Piper PA-32R-301 Saratoga SP N82997 (c/n unknown)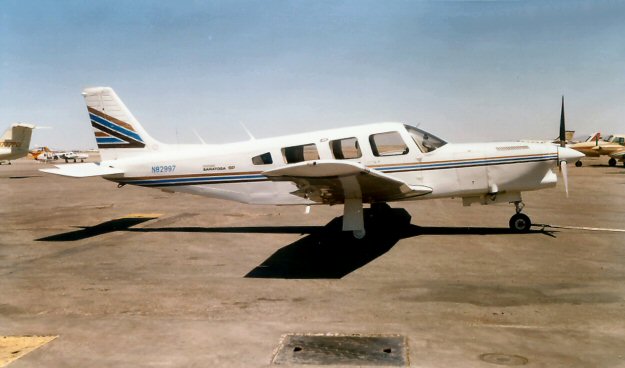 The Saratoga was the carry-on machine to the Piper Lance. It was billed as a six/seven seater. This
machine had increased span, whilst the tailplane reverted to the lower fuselage position. It was also
produced in a Turbo variety. This example was photographed at El Paso Airport in 1980.