Piper PA-28-235 Cherokee (c/n 28-10323)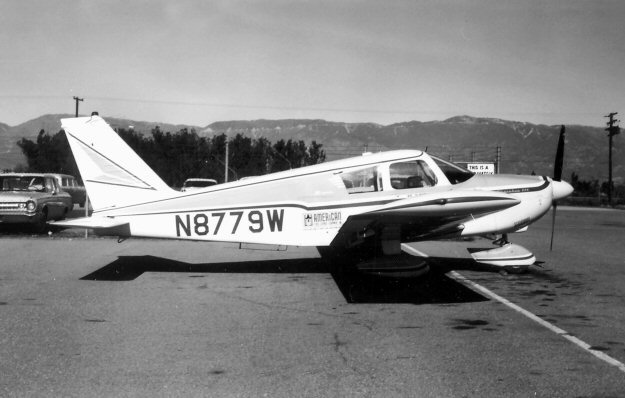 Also introduced in 1963 was this structurally strengthened and higher powered Cherokee model.
The corporate owned example above was seen at the Tri-City Airport at San Carlos (now renamed
San Carlos Airport) just south of San Franscisco's International Airport. This four seater had a
O-540-B2B5 flat six engine and a higher grossed up weight than earlier models.