Piper PA-28-140 Cherokee N6059W (c/n 28-20071)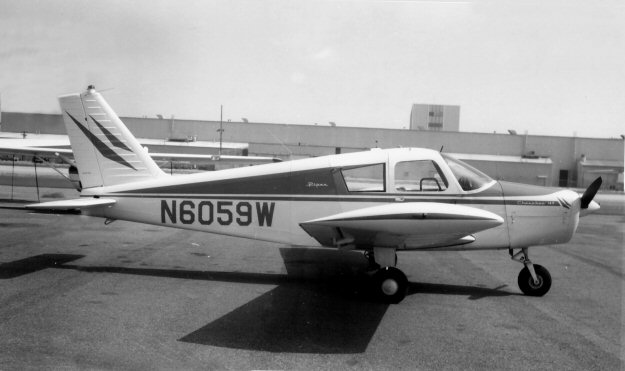 Developed originally in 1960 as a kind of "poor man's Comanche", the Cherokee expanded into a
bewildering display of different models over the years. The first of its type was the PA-28-150 four
seat training/tourer aircraft powered by a 150 hp Lycomiung (now AVCO) O-320 engine. In 1963
a two seat model was introduced with the O-320-A2B flat four engine, an example of which is seen
above at Van Nuys in 1964.