Pilatus (Fairchild) PC-6/B1-H2 Porter N346F (c/n 2001)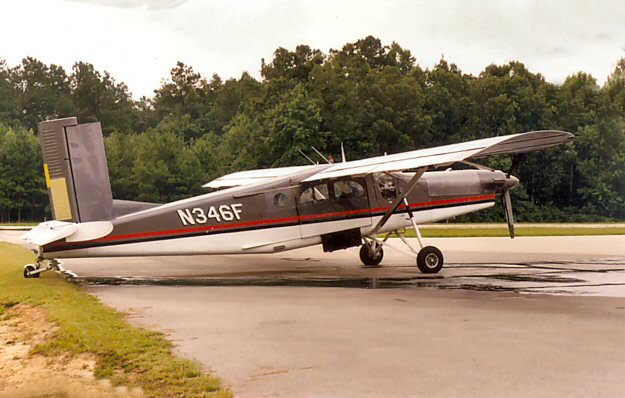 The Porter was designed and developed by the Swiss Pilatus Aircraft Co. in the late 1950s as
a STOL aircraft.. Production has continued ever since, with the original Lycoming flat six engine
having been replaced with a variety of turbo prop engines (depending on the variant).. In the
U.S., Fairchild manufactured them under license. (Come to think of it, Fairchild appears not to
have built an original design of its own since the C-119 Packet). This model, seen at North
Raleigh Airport, North Carolina in 2005 is used for parachute dropping. It is powered with a
Pratt & Whitney (Canada) PT-6A20 turbo prop.