Mooney M20E Super 21 N1284X (c/n 157)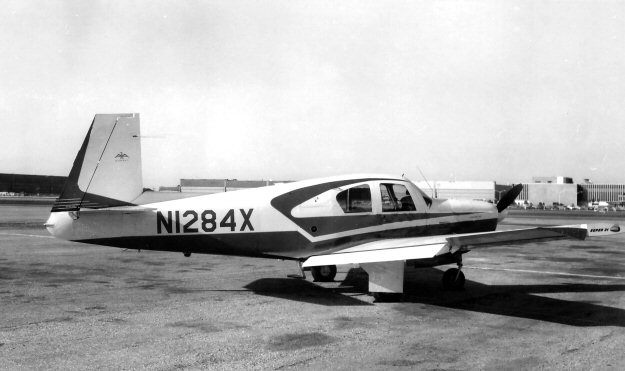 Not looking a great deal different from the Mooney M20C I have in the "Classic" section., this
M20E was built in 1962. It is seen here at Hawthorne Municipal Airport, (in the greater L.A.
area) in 1963. There are still a few of them around and they command a respectable price on
the used aircraft market. This particular aircraft ran into Mt. Hood, Oregon, at the 7500 ft level
after encountering a serve down draft.