Maule MX-7-180 Star Rocket N185DB (c/n 11013C)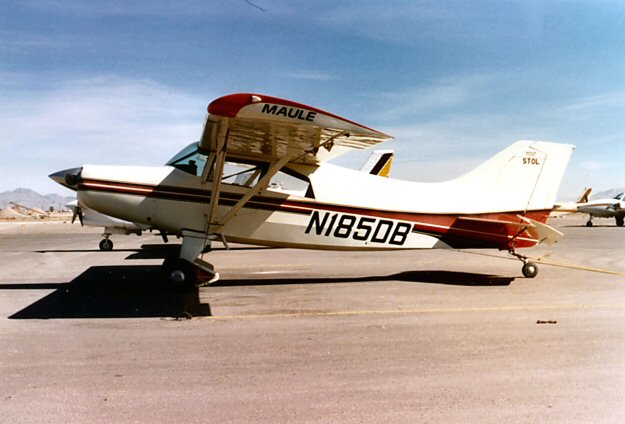 The MX-7 series was produced by the reconstituted and reorganized (= financed) Maule Air Inc
formed out of the old Maule Aircraft Corporation (and B.D. Maule Company before that). Not
too much different from the original M-4 as can be seen. Boulder City Airport, Nevada, 1990.