Lockheed (Macchi) AL-60 Santa Maria N1703L (c/n 06154)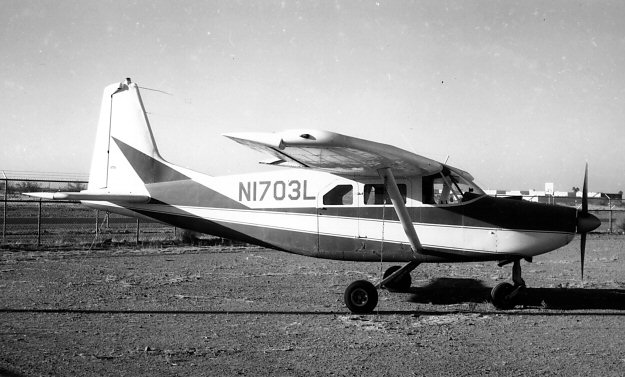 The AL-60 was designed by Al Mooney, and was to have been produced by Lockheed. In the
event, after two prototypes had been built, the design was sub let to joint venture in Mexico and
Italy. (An Argentinean contract appears to have been withdrawn). The Mexican venture was
known as Lockheed-Azcarate (LASA) and some 44 LASA-60s were built, 18 of them going
to the Mexican Air Force*. Italian production was undertaken by Aermacchi. This Italian built
model was photographed at Houston Hobby in 1962.

* I almost got arrested at Ensenada Airport, Baja California, one day in 1964. A CASA AL-60
reposed in the middle of the field. I commenced to trudge over to photograph it and was instantly
surrounded by Mexican military looking every bit like mustachioed banditos. "Look, mate", says I,
"fair go, the kite ain't exactly a top of the line jet fighter, is it, eh?" Clearly Mexican humor is not on
the same level as Aussie colloquialisms are and my levity was totally over their heads. Fortunately, having
abandoned all attempts to take the photo they gave up the language barrier and we went on our
ways.