Lake LA-250 Renegade N124L (c/n 40)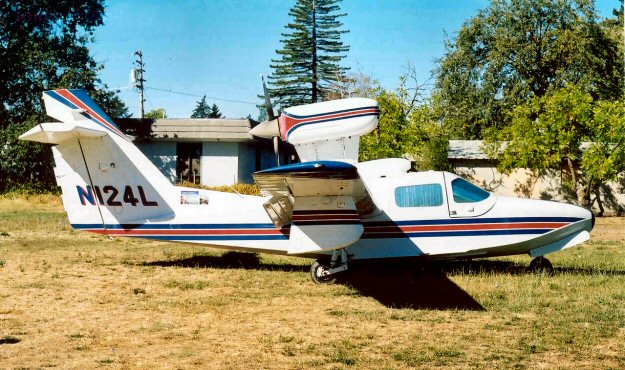 In the early 1960s Lake Aircraft Corporation (which had taken over the assets of Colonial Air-
craft) were in financial difficulties and were themselves taken over by Consolidated Aeronautics
Inc. A marketing 'Lake Aircraft Division' was floated along with Aerofab Inc to continue build-
the Lake line. This aircraft is, therefore, described on the FAA Register as an Aerofab Lake
LA-250. Early in the new millennium a bid was made to take over this facility by Archedyne
but, in the event, it was actually acquired by Wadi Rahim's LanShe Aircraft. LanShe itself
succumbed to financial problems in 2004 and production of Lakes has now effectively ceased,
although spare parts are still being manufactured. The LA-250 was basically a LA-4 with a
38-inch fuselage stretch, allowing a six seat cabin. Other differences were the swept tail and
250 hp Lycoming IO-540-C4B5 engine. Bill Larkins' shot of N124L was taken at Lakeport,
Clear Lake, CA in September of 2004.