Grumman American AA-05B Tiger N3752W (c/n AA5B-1188)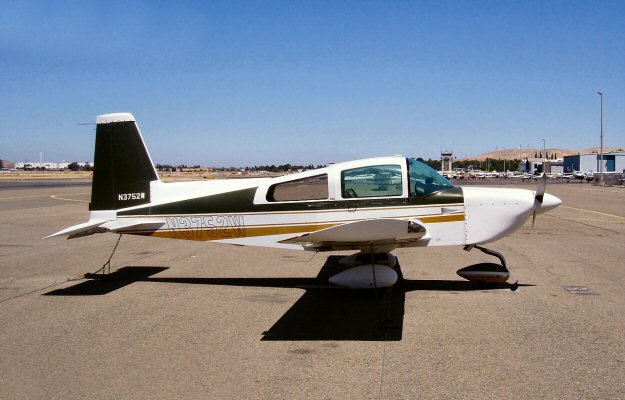 Introduced in 1974, the AA-5B Tiger had a 180 hp Lycoming O-360-A4K engine and a 200 lb
TOGW increase over the earlier AA-5A. It was the most numerous model built, over 1500 being
delivered from 1975 to 1994. Bill Larkins photo above was taken at Buchanan Field, Concord,
CA Production was resumed in 1999 when Tiger Aircraft LLC of Martinsburg, West Virginia
took over the manufacturing rights. However, only 51 AG-5B Tigers were produced from 2001
to 2006 before the company filed for bankruptcy.