Champion (Aeronca) 7ECA Citabria N11059 (c/n 71)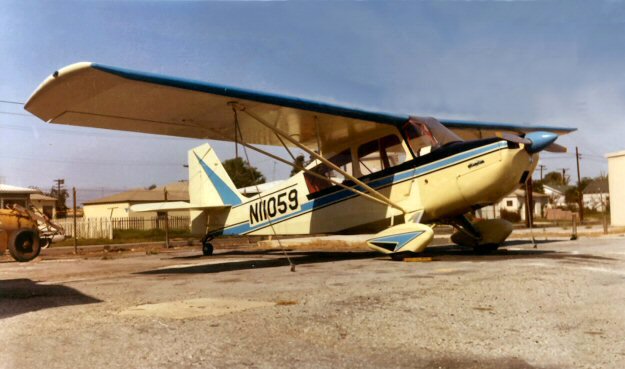 The Model 7ECA was a major redesign of the Model 7EC Traveler after Champion Aircraft had
taken over the design rights from Aeronca. It was named Citabria ("Airbatic" reversed) and was
purpose built as a fully aerobatic machine. Bellanca eventually took over manufacture, although
this early example, seen here at the old San Farnando Valley Airport in 1965 was a Champion-
produced machine. It differed considerably from its forebears in having squared wing tips and fin
and rudder. Despite this facelift, the lines of the old Champion series is still evident.