Champion 402 Lancer N9928Y (c/n 3)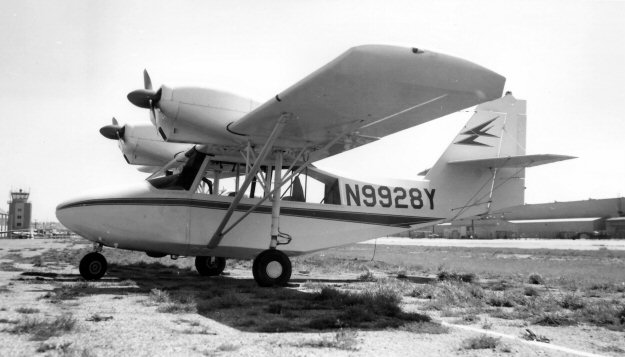 Some 25 or so examples of this twin engined variation of the Champion 7EC were built by Champion
Aircraft Corporation of Osceola, Wisconsin in 1961. It was designed as a "multi-engine time builder".
In fact, the two Continental 100 hp O-200-A engines must have pulled this baby along at a right good
clip. This one was brand new at Hawthorne Municipal Airport in March of 1963.