Champion (Aeronca) 7FC Tri Traveler N9839Y (c/n 7FC-451)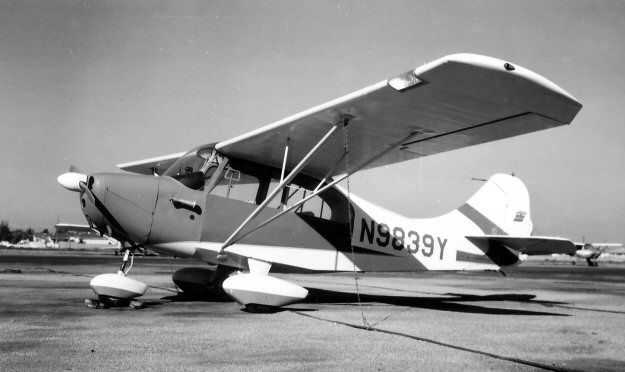 In 1951 the Aeronca Aircraft Co sold the production rights of its ubiquitous Model 7AC through
7DC Champion line (of which some 7,000 had been manufactured) to a new company formed to
continue production. Although named Champion Aircraft Co, this company discontinued the original
Champion name and produced the new Traveler series. In an effort to pander to the tricycle landing
gear set, the above version was also produced. This machine is seen when new at Fullerton Muni-
cipal Airport in November of 1962.