Cessna T337B Skymaster N2334S (c/n 337-0634)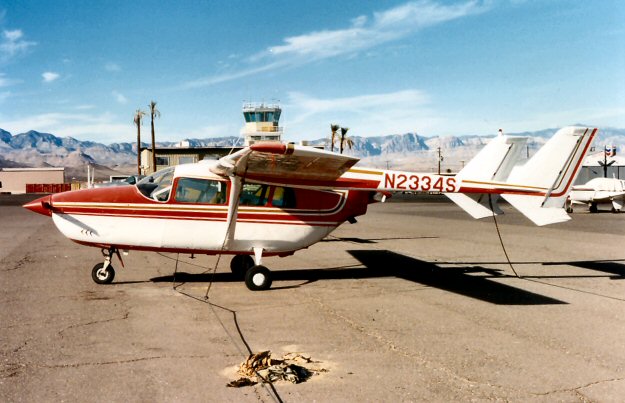 This is the pressurized "Super" Skymaster with the retracable undercarriage. Actually, the
appendage "Super" was dropped in 1971 and this machine would have been registered as
a T337B Turbo-Skymaster. This shot was taken at Horizon Airport in Henderson, Nevada
(actually South Las Vegas) in 1990. I lived about two miles away in the early 90s.